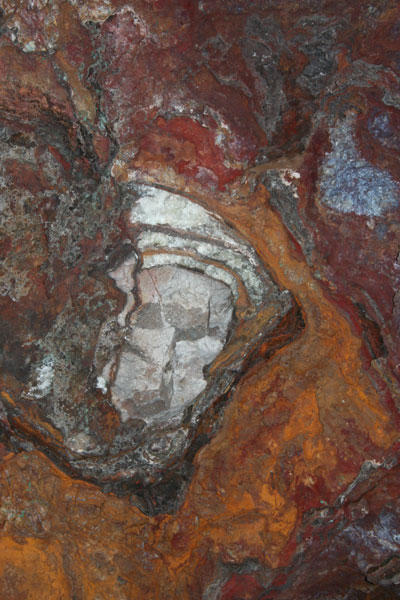 As a cultural historian of the North American West, I use my interdisciplinary training in American Studies to study the complexities involved in the modern cultural transformations of the West from the late 19th through the 20th century. In my scholarship I employ analytical approaches from cultural studies, environmental history, and gender studies, to explore the historical interplay between material practices and mental constructions. In particular studies, I explore how sets of ideas and meanings reciprocally shape, and are shaped by, material circumstances at the local and regional levels.
Current Projects
Borderline Photography: The Visual Legacy of the 1890s U.S./Mexico International Boundary Survey
The Nature of Conflicts--book on environmental and cultural mining pollution conflicts in the early 20th-century North American West.
Publications
Washington: Images of a State's Heritage, with Carlos Schwantes, David Nicandri and Susan Strasser (Spokane: Melior Publications, 1989).
"Miss Spokane and the Inland Northwest: Representations of Regions and Gender," Frontiers XXII (no. 3, 2001).
"Mining, Environment and Historical Change in the Inland Northwest," in
Northwest Lands, Northwest Peoples
, ed. Paul Hirt and Dale Goble (Seattle: University of Washington Press, 1999).
"The Realization of the American West: A Response to Patricia Nelson Limerick,"
The New Regionalism
, ed. Charles Wilson Reagan (Oxford: University of Mississippi Press, 1998).
Recent Grant Projects
PI, National Park Service, Desert Southwest Cooperative Ecosystem Studies Grants, 2004-05, 2005-06, 2006-08, 2009-11
Historian, Why Arizona? The Arizona Migration Digital Library, LSTA Centennial Project Grant, 2008-09
Arizona Humanities Council, General Grant, 2005, 2001
Selected Fellowships & Research Awards
American Heritage Center, University of Wyoming
     Bernard L. Majewski Fellowship, 2000
Beinecke Rare Book and Manuscript Library, Yale University
      Archibald Hanna, Jr. Fellowship in American History, 1997
Charles Redd Center for Western Studies
     John Topham and Susan Redd Butler Faculty Fellowship, 2002
Huntington Library, San Marino, Calif.
     Andrew Mellow Foundation Fellowship, 2005
     Mayes Fellowship, 1996
     W.M. Keck Foundation Fellowship, 1991
National Endowment for the Humanities
     Lloyd Lewis Fellowship in American History, Newberry Library, 1997
     Fellowship for College Teachers and Independent Scholars, 1992-93
Social & Behavioral Sciences Research Institute, University of Arizona
     Faculty Summer Research Grant Development Stipend, 2004
     Research Grants, 1995, 1996
Udall Center for Studies in Public Policy Fellowship, 2000