Departmental Faculty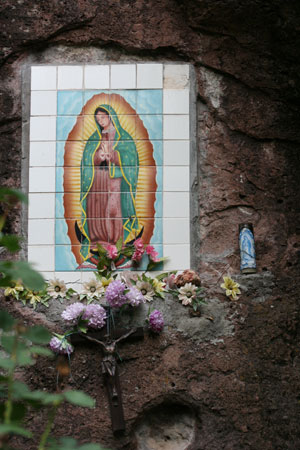 William Beezley teaches and researches in modern Latin American history. Co-director of the Oaxaca Summer institute in Modern Mexican History, Beezley has published widely on the cultural history of Mexico (Judas at the Jockey Club; Mexican National Identity: Memory, Innuendo and Popular Culture) and on twentirth-century Mexico (Mexicans in Revolution, 1910-1946; El Gran Pueblo).
Juan Garcia's research centers on Mexican immigration and community development in the United States, especially before World War II. He has published work on Mexican immigration to the Midwest, the Bracero Program, the deportation and repatriation of Mexicans, and the history of literary and media images of Hispanics.
Katherine Morrissey's research on the North American West focuses on the region's environmental, social, cultural, and intellectual history.  Her Southwest publications include Picturing Arizona: The Photographic Record of the 1930s.
As her recent book, Colonial Intimacies: Interethnic Kinship, Sexuality, and Marriage in Southern California, 1769-1885, demonstrates, Erika Perez' scholarship explores empire-building projects, and identity-formation and negotiations by people of mixed descent. A historian of the American West and the Spanish Borderlands, she maintains an interest in indigenous histories of resistance and cultural survival throughout early North America.
 Related Faculty               
The University of Arizona includes an impressive array of scholars who study the Southwest/ borderlands. Listed below are some of the faculty members with whom history graduate students have recently worked.
Socio-cultural anthropologist Ana Alonso's research interests include social theory; feminist theory; culture and power; ethnography as a genre; gender, ethnicity and class; colonial and post-colonial societies; peasant movements; historical memory; resistance and revolution; state-formation; nationalism; and frontier/borders. Among her publications: Thread of Blood: Colonialism, Revolution, and Gender on Mexico's Northern Frontier (1995).
Michael Brescia is associate curator of ethnohistory at Arizona State Museum and teaches courses on Mexico, Spanish borderlands history, and North American History for the History department. His research interests include the legacies of Spanish and Mexican water law in the southwest U.S., religious identities in colonial Mexico, and paleography and translation.
Lydia Otero's research concentrates on the histories of diverse ethnic groups in the Southwest, with an emphasis on Chicanas/os, gender and racial formations, border, urban, cultural and social history. Her publications on claiming place, historic preservation, and Mexican American resistance include La Calle: Spatial Conflicts and Urban Renewal in a Southwest City (2010).
Thomas Sheridan's research interests include contemporary ranching and rural development and the political ecology of ranching in the Southwest. His work involves documentary history and ethnographic studies, with projects focusing on a farming community in northwestern Mexico, Arizona history, the Mexican community in Tucson, the northern and southern frontiers of the Spanish empire in the Americas, and the Seri Indians.