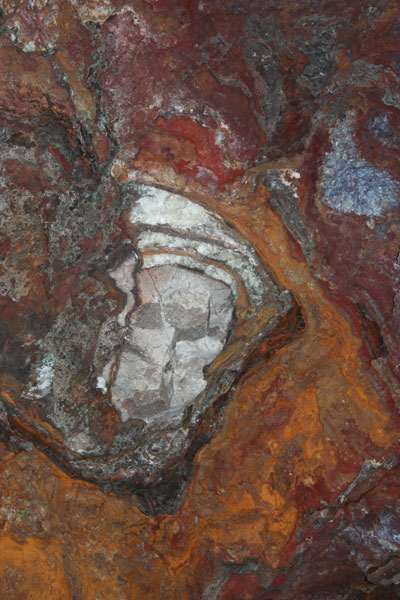 As a cultural historian of the North American West, I use my interdisciplinary training in American Studies to study the complexities involved in the modern cultural transformations of this diverse region from the late 19th through the 20th century. In my scholarship I employ analytical approaches from cultural studies, environmental history, and gender studies, to explore the historical interplay between material practices and mental constructions. In particular studies, I explore how sets of ideas and meanings reciprocally shape, and are shaped by, material circumstances at the local and regional levels.
Current Project
Visual Legacies: Reimagining the U.S./Mexico Borderland
Publications
Women in the West: A Guide to Manuscript Sources, with Susan Armitage, Helen Bannan, and Vicki Ruiz (New York: Garland, 1991).
Washington: Images of a State's Heritage, with Carlos Schwantes, David Nicandri and Susan Strasser (Spokane: Melior Publications, 1989).
"Traces and Representations of the U.S.-Mexico Frontera," Pacific Historical Review 87 (Winter 2018): 150-172.
"Los impactos ambientales de la minería del cobre durante el Momento de Swansea en el siglo XIX"["Environmental Impacts of the Swansea Moment,"] Revista de Historia Social y de las Metalidades 21 (2017): 33-53.
"Miss Spokane and the Inland Northwest: Representations of Regions and Gender," Frontiers XXII (no. 3, 2001).
"Mining, Environment and Historical Change in the Inland Northwest," in
Northwest Lands, Northwest Peoples
, ed. Paul Hirt and Dale Goble (Seattle: University of Washington Press, 1999).
"The Realization of the American West: A Response to Patricia Nelson Limerick,"
The New Regionalism
, ed. Charles Wilson Reagan (Oxford: University of Mississippi Press, 1998).
Recent Grant Projects
PI, National Park Service, Desert Southwest Cooperative Ecosystem Studies Grants, 2004-05, 2005-06, 2006-08, 2009-11
Historian, Why Arizona? The Arizona Migration Digital Library, LSTA Centennial Project Grant, 2008-09
Arizona Humanities Council, General Grant, 2005, 2001
Arizona Humanities Council Grant, Showdown on the Border: Civil Discourse for Uncivil Times, 2013
Selected Fellowships & Research Awards
Rachel Carson Center for Environment and Society, Ludwig Maximilians Universität, München, Germany
     Carson Writing Fellowship, 2018
"A World of Copper: Globalizing the Industrial Revolution, 1830-1870," Leverhulme Trust International Network, England
     Participating Scholar, 2011-13
American Heritage Center, University of Wyoming
     Bernard L. Majewski Fellowship, 2000
Beinecke Rare Book and Manuscript Library, Yale University
      Archibald Hanna, Jr. Fellowship in American History, 1997
Charles Redd Center for Western Studies
     John Topham and Susan Redd Butler Faculty Fellowship, 2002
Huntington Library, San Marino, Calif.
     Andrew Mellow Foundation Fellowship, 2005
     Mayes Fellowship, 1996
     W.M. Keck Foundation Fellowship, 1991
National Endowment for the Humanities
     Bridging National Borders in North America, Summer Seminar Participant, Newberry Library, 2017
     Lloyd Lewis Fellowship in American History, Newberry Library, 1997
     Fellowship for College Teachers and Independent Scholars, 1992-93
Social & Behavioral Sciences Research Institute, University of Arizona
     Faculty Summer Research Grant Development Stipend, 2004
     Research Grants, 1995, 1996
Udall Center for Studies in Public Policy Fellowship, 2000